"You don't have to eat potatoes, rice and sweets in diabetes"
People with diabetes often hear that 'you can eat it, you can't eat it, you shouldn't eat sweets'. As soon as the problem of diabetes appears, the patient is worried about having to stop eating.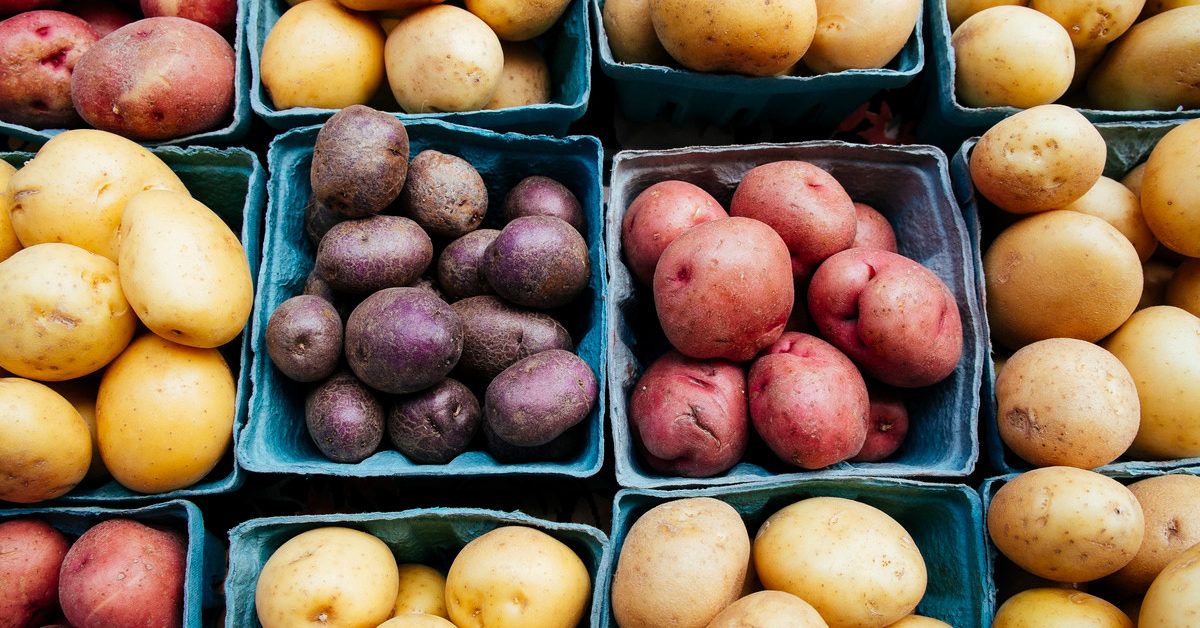 Don't eat rice, don't eat potatoes, don't eat sugar and don't eat food made from flour. Now what? This is causing mental stress to the patient. In this case, because of diabetes, rice and potatoes should not be eaten? What is the reason for the increase in the problem of diabetes in young people? Diabetes and hormone specialist Dr. Edited excerpt from online journalist Sumitra Luitel's conversation with Deepak Malla:
It is heard that people with diabetes should not eat rice and potatoes. Is that so?
No doctor should tell a patient not to eat potatoes and rice. To control diabetes, lifestyle should be changed along with food. Eating a few potatoes a day does not mean that the patient's condition will worsen. On the day of eating potatoes, if you do not eat other carbohydrate foods, you will get a balance if you eat protein and fiber foods.
Suzuki Dashain Offer
People with diabetes should not eat potatoes, rice and sugary foods. Sometimes a small amount can be eaten. Do not eat potato-based dishes. Foods with a very small amount of potatoes can be eaten. But it is better to eat after measuring the sugar level.
Are there things that should not be eaten?
There are also things that diabetic patients should not eat. Things that should not be eaten are cigarettes, alcohol, tobacco, etc. In addition, rice, potato and sugary food can be eaten, so the daily potato dish, jerry raspberry should not be eaten, sometimes a small amount can be eaten.
Do not eat sweet food and outside food?
During any festival or family gathering, Gulia is made as food at home. At that time, other members of the family eat with pleasure and diabetic patients are told not to eat this and not to eat that. In this case, the patient's sugar increases due to the worry that I will not be able to eat. Therefore, sometimes very little sweet food can be eaten.
Someone's birthday has been celebrated at home, everyone has eaten cake, but even a person with diabetes can eat a piece of cake, dance for a while and be happy and not let the calorie expenditure of sugar increase. But if everyone eats the cake and goes to sleep with the stress of not being able to eat it, the sugar may increase the next day.
It is better for people with diabetes to eat food prepared outside the home. Preference should be given to fresh food cooked at home. It is not known what is mixed in sweets and packaged foods made outside the home and how they are made. But in home-made food, you know what has been added to it, and you can also estimate that if you eat this food in such quantity, sugar will not increase.
Don't eat fruit?
Diabetic patients can eat all kinds of fruits, but the quantity should be adjusted. But eating fruits with high glycemic index (a substance that increases blood sugar levels) such as mangoes, bananas, melons, and sweet potatoes in large quantities increases the sugar level. Therefore, eating less of these fruits is beneficial for the patient. It is just an illusion that one should not eat fruits.
Is it beneficial to eat bread instead of rice?
Most people with diabetes eat roti instead of rice or rice. Reduce the amount of carbohydrates in food. Rice and bread contain almost the same amount of sugar, which does not help to control diabetes.
Whatever you eat rice, roti, dough, you have to adjust the quantity and eat little. If you don't eat rice but eat 5-6 rotis in one meal, diabetes will increase instead of being controlled. So no matter what you eat, you should measure the calories and eat it. Rice, bread should be eaten less and vegetable salad should be eaten more.
Brown and brown rice are said to be good for diabetics, right?
Compared to white rice, the glycemic index of brown and brown rice is slightly lower. Therefore, brown and brown rice are somewhat better than white rice. But if there is only white rice in the house, if there is no brown rice, white rice can be eaten in small quantities. You can't eat a lot of brown rice because it's good, you have to eat it in moderation.
How important is it to check the daily sugar level?
Diabetic patients should make it a habit to check their sugar level daily. If the sugar level is checked daily, it is easy to control. During the sugar check, when the sugar level is high, the food can be eaten a little more.
Even if you don't exercise with food?
Controlling diabetes is not only about food, but also about exercise. You should walk briskly for 45 minutes daily, five days a week. They can do housework or other exercises for two days. By doing this, obesity is controlled and diabetes too.
Because of diabetes, it is important to avoid eye, kidney and heart problems by changing lifestyle and taking medicine.
Now it is said that the problem of diabetes has started to appear from the age of 20-22 years.
Recently, the problem of diabetes has been seen in young people from the age of 20-22 years. Earlier it was called diabetes as a disease that appears after 40-50 years.
Schools were closed for two years due to the lockdown due to Corona. Students could not go to school. They ate, read and slept sitting in one place at home. Due to which the problem of obesity has increased a lot. Due to this, the problem of diabetes has increased in the youth.
Another reason for increasing the problem of diabetes among young people is foreign employment. After going abroad, food and environment are different, separation from family, debt stress. It has also increased the problem of diabetes. How many people have come back with diabetes.
Diabetes has also increased due to laziness. Nowadays, due to working at home, using vehicles to go somewhere, and playing games on mobile phones etc., there is less physical activity due to which the risk of diabetes has increased in the youth.
Earlier there were many people who came with eye, kidney and heart problems due to diabetes. But now there is access to check for diabetes, so the complications caused by diabetes are less.
Can you quit medicine by changing your lifestyle?
Some say that I don't sleep, drink, smoke, and am not fat. They tell me how I got diabetes. But apart from all these reasons, diabetes can also be due to genetics. Even if you had diabetes at some point like during pregnancy, you can develop diabetes. This problem can also occur in those taking heart, cholesterol and high blood pressure medications.
If you start taking medicine, you have to take it for the rest of your life, so there are patients who do not want to take medicine. You don't need to start taking medicine as soon as it appears, you can control diabetes by changing your lifestyle. In the beginning, if the sugar level is 300 to 400, then medicine should be started. Medicines reduce other risks that can be caused by diabetes. If the amount of sugar is reduced by changing the medicine and lifestyle, then the medicine can be stopped.
If you stop taking the medicine and eat wildly again, adopt the old lifestyle of not exercising and do not follow up with the doctor, you may have to take medicine again if your sugar level increases.
What to do to prevent diabetes?
To prevent diabetes, one should maintain weight according to height, pay attention to healthy eating, do not smoke and drink alcohol and exercise daily. Also, reducing stress, eating plenty of vegetables, fruits and fibrous foods reduces the risk of diabetes.