What are the benefits of eating Kwati?
On the day of Janai Purnima, it is customary to eat Kwati made from sprouted vegetables. Kwati is the special food of this festival.
Many types of pulses are mixed and kept wet and after the Tusa grows, it is made into Kwati. Nutritionists say that quantity is also beneficial in terms of nutrition.
Kwati is made by mixing gram, masyang, mugi, bodi, mas, soybean, big bean, big banana, and small banana and mixing at least nine types of pulses. What are the benefits of eating Kwati? How much to eat? Nutritionist Arem Karki says:
Why eat Kwati?
It is a very good custom to eat Kwanti with Tusa on Janaipurnima. The body needs various nutrients to keep it healthy and fit. Such nutrients are obtained through food. So our body needs a balanced diet. Sprouted legumes are also one of the balanced diets. Therefore, to bring energy to the body and to drive away the cold, you should eat quanti.
How much to eat?
You can't eat a lot of leguminous vegetables because even a small amount of them causes stomach upset. You cannot eat more than one plate or one bowl of vegetables. But if you eat meat, you can eat 2 to 3 plates. You can eat a lot of junk food, but you can't eat a lot of natural food. Therefore, eating natural food is also good from the point of view of health.
It is appropriate to eat a glass of tea-soaked green beans. If it is not possible to measure the tea in a glass, it is better to eat one cup from a bowl of thik.
How to eat
Kwanti

?




Nutrients can be easily obtained by soaking the pulses and eating them. Soaked and sprouted legumes can be eaten raw without cooking. It can be eaten raw, it is sweet and nutritious. You can also make Kwanti jhol and eat it, it gives energy. Also, Kwanti vegetable chiura can be eaten as a snack. Eating cruciferous vegetables instead of snacks like noodle biscuits also improves digestion.



What are the benefits of Kwanti?
If you soak the pulses and eat them after soaking them, the nutrients in them increase even more. Legumes are a good source of protein. Iron, calcium, vitamins, and minerals are also abundant in it.
Now eating more is more important for health. It should be eaten because of the fiber in it. The food we eat daily contains some amount of iron, calcium, and protein, but no fiber. Therefore, the amount of fiber in the food we eat is very low, which can be obtained from legumes.
Unpeeled legumes contain a lot of fiber. Consumption of which also helps in reducing obesity, diabetes, high blood pressure, and cholesterol. It is also beneficial in reducing problems like constipation and piles. It makes the digestion process very good. So eating quanti is very good from a health point of view.
Eat regularly, not once a year
We eat Kwanti on the day of Nepali Janaipurnima and on the day of Maghe Sankranti we eat Chaku Sesame Laddu. It is not possible to reap the benefits of eating any food only one day in a year.
It is not possible to get the nutrients from it by eating only one day in a year. Be it tusa or sesamum laddoos should be eaten from time to time and only this can bring health benefits.
It is very good to consume Tusa sprouted legumes daily. Therefore, you should get rid of the habit of eating any health-enhancing food only one day a year and eat it from time to time.
Kwati
Janai Purnima is one of the various festivals of Kwati Nepali. There is a tradition of eating quanti on the day of Janai Purnima since ancient times. The word "Kwanti" is derived from the word "Kwati" in the Nepalese language, according to which "Kwa" means hot and "Ti" means soup or soup, so "Kwati" or "Kwanti" means hot soup. At the time of Janai Purnima, it is customary to eat kwanti, a dish of gedagudi in most houses. Chana, masyang, mugi, bodi, mass, soybean, big bean, big banana, and small banana are eaten mixed. Before eating such a mixture of vegetables, it is customary to soak it in water after sprouting it. Such dishes, which are cooked only after soaking the Tusa for four days, are beneficial for health. Tusa of nine different types of Gedgudi is eaten on the full moon day. Kwanti is also special because it has both strength and taste. Maas, soybeans, mung beans, large bananas, masyang, chickpeas, beans, tate simi, and a mixture of bodi is the quantity. According to religious beliefs, it is customary to eat quanti on the night of every Shravan Shukla Purnima ie Janaipurnima. Quantity is the characteristic of the full moon. Hindus across the country celebrate Janaipurnima or Rishitparni festival. The Tagadharis remember the sage by going to reservoirs and streams and taking bath with mud, dung, kush, and ashes, and doing Rakshabandhan with a rope chanted by a special mantra. There is a popular belief that if the rope tied today is tied to the cow's tail on the day of Tihar, Baitarani will pass after death. On the occasion of Janai Purnima, fairs are also held in various temples of the country including Kumbheshwar in Patan, Gosaikund in Rasuwa, Devighat in Nuwakot, and Nagibarahi in Myagdi. It is a Hindu belief that in the morning, Bahramans tie the rope they have chanted on their hands, sisters tie their brothers on their hands, and in the evening, they eat mixed kwati of nine types of vegetables. Especially in the Newar community, the practice of eating kwati is more. As Nepal is an agricultural region, during the rainy season, kvati is eaten to bring energy to the body tired of farming and to ward off cold. Along with celebrating the festival by eating kwati, since Raksha Bandhan also falls on this day, sisters and brothers celebrate this day with joy by weaving rakhis in their hands.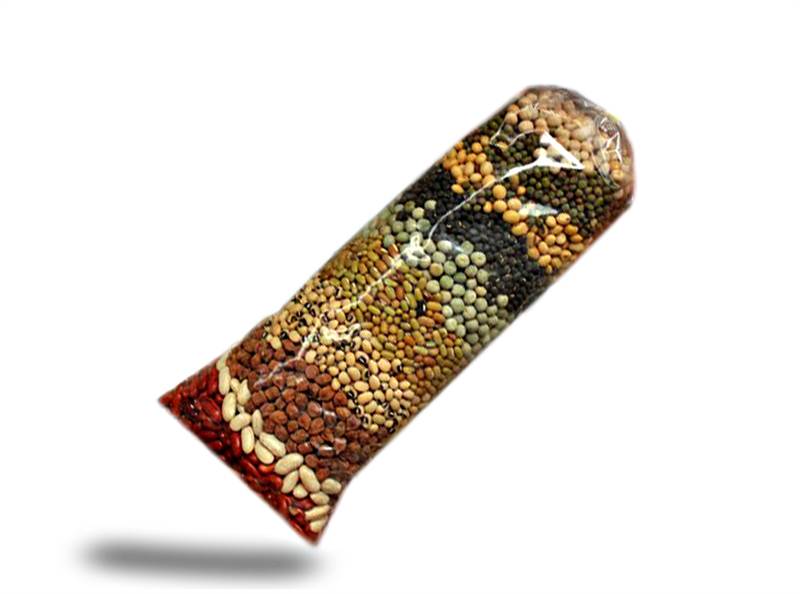 Its advantages
Eliminates the problem of constipation. Quantity is a source of fibrous food.
It also benefits people with diabetes and piles.
It slows down the aging process and makes people beautiful, healthy, and disease-free.
It gives the body a source of energy that can be used immediately.
It is easily digestible.
Does not create unnecessary gas in the stomach.
It is rich in vitamin A, vitamin B, vitamin C, vitamin E, and minerals. It reduces body fatigue and relieves stress.
Increases immunity.
Malnutrition in patients, children, and the elderly can be eliminated.
Regular consumption of kwanti also increases memory.
Improves mental health.
Blood circulation and the nervous system are greatly benefited.
Alkaline properties are more in chopped legumes. Therefore, the quantity of food also gets rid of problems like 'acidity' and urinary tract infection.
Improves digestion.
Since the body can absorb all the nutrients in vegetables, beauty also improves.