Lionel Messi is a professional football player from Argentina. He is widely considered one of the greatest players in the history of the sport, and has won numerous awards and accolades over the course of his career.
Born on June 24, 1987 in Rosario, Argentina, Messi began playing football at a young age and joined the youth team of Newell's Old Boys at the age of five. He quickly impressed coaches and teammates with his technical skills and ability to score goals, and was eventually signed by FC Barcelona at the age of 13.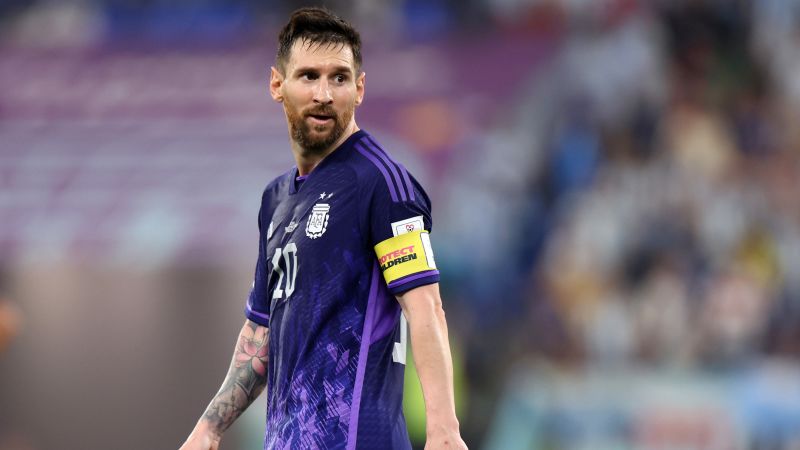 Messi made his way through the ranks of the Barcelona youth teams and made his first-team debut for the club in 2004, at the age of 17. He quickly established himself as a key player for the team, and became the youngest player to score a goal for the club in a competitive match.
Over the next few years, Messi helped Barcelona win numerous domestic and international titles, including the UEFA Champions League, the Copa del Rey, and the Spanish Super Cup. He also became the club's all-time leading scorer, and was named the world's best player by FIFA on multiple occasions.
In addition to his club success, Messi has also had a successful international career with the Argentine national team. He has represented his country in four World Cups and won numerous other international tournaments, including the Olympics and the Copa America.
Off the field, Messi is known for his charitable work and his support for various social and humanitarian causes. He has donated millions of dollars to charities and has worked to raise awareness for issues such as education, health, and human rights.
In conclusion, Lionel Messi is widely considered one of the greatest football players of all time, and his career achievements and contributions to the sport are truly remarkable. His technical skills, goal-scoring abilities, and leadership on the field have made him one of the most admired and respected players in the world.