Death of Queen Elizabeth II of Great Britain
Queen Elizabeth II, the UK's longest-reigning monarch, has died at Balmoral aged 96. She ascended the throne for 70 years.
Family members gathered at his Scotland residence on Thursday as serious concerns were raised about his health.
Queen Elizabeth ascended the throne in 1952 and since then she has witnessed significant social change.
After his death, his eldest son Charles is now King Charles III and he is also the Head of State of 14 Commonwealth countries.
He said the death of his beloved mother was a "moment of great sadness".
In a statement, King Charles said: "We deeply mourn the passing of a popular Queen and beloved mother. I know she will be missed across the country and across the Commonwealth of Nations. She will also be missed by countless people around the world."
He said that during this period of grief and change, he and his family would be comforted "knowing that people respect and love the Queen deeply".
Passed away
"The Queen passed away peacefully at Balmoral this afternoon," Buckingham Palace said in a statement. The King and Queen Consort will stay at Balmoral today and return to London tomorrow.''
All her children went to Balmoral, near Aberdeen, after doctors placed the Queen under medical observation.
Her grandson Prince William was also there when the Queen's death was announced, while another grandson, Prince Harry, was en route.
British Prime Minister Liz Truss, who took over from Queen Elizabeth II on Tuesday, said "the Queen is like the rock on which modern Britain is built and she gives us the stability and strength we need".
Speaking of the new king, she said: "We present to him our loyalty and devotion, as his mother has expressed so abundantly for so long."
"And with the end of the second Elizabethan era, we welcome a new era in the remarkable history of our great country, perhaps just as the Queen wished, and say God save the King."
Prime Minister
Britain has had 15 Prime Ministers during the reign of Queen Elizabeth II, from Winston Churchill, born in 1874, to the current Prime Minister, Liz Truss, born 101 years later in 1975.
Throughout her reign, she used to meet with the Prime Ministers every week.
People outside Buckingham Palace in London, waiting for information on the Queen's health, began to cry after hearing the news of her death. When the Queen's death was announced at 6:30 pm local time, the national flag at the palace was flown at half-mast, and an official notice of the Queen's death was placed outside the palace.
The Queen was born Elizabeth Alexandra Mary Windsor on 21 April 1926 in Mayfair, London.
No one expected her to become Queen of Britain, but in 1936 her grandfather, Edward VIII, abdicated the throne to marry Wallis Simpson, an American woman who had divorced her twice. After her father became King George VI, she became the heir to the throne at the age of 10, affectionately called Lilibet within the family.
Within three years, Britain entered the war against Nazi Germany. Elizabeth and her sister Princess Margaret spent most of the war at Windsor Castle after their parents refused to send them to Canada.
After turning 18, Elizabeth worked for 5 months in the Auxiliary Territorial Service where she learned basic vehicle maintenance and driving skills. "I began to understand how a sense of community can emerge amid challenges," she later said, recalling the experience.
Marriage
Throughout the war, she continued to write letters to Prince Philip of Greece, a distant relative then serving in the UK's Royal Navy. Their romance blossomed and they were married on 20 November 1947 at Westminster Abbey. Philip was then given the title of Duke of Edinburgh.
Elizabeth described Philip as 'my strength and confidence during their 74-year marriage before his death in 2021 aged 99.
Their first son Charles was born in 1948. Princess Anne was born in 1950, Prince Andrew was born in 1960 and Prince Edward was born in 1964. From them, Elizabeth had a total of 8 grandchildren and 12 great-grandchildren.
Ascension
In 1952, while on a visit to Kenya representing the then ailing king, Philip broke the news to Elizabeth of her father's death. She immediately returned to London as the new empress.
On 2 June 1953, Elizabeth was crowned in a ceremony at Westminster Abbey. When he ascended the throne at the age of 27, it was recorded and televised, and watched by more than 20 million people.
Major changes took place in the decades that followed. With the end of the British Empire abroad, the 1960s also saw massive changes in social values.
The era favored Elizabeth's monarchy She also brought about reforms, she interacted with the common people through common walks, royal visits, and attendance at public functions.
His commitment to the Commonwealth remained constant. She has visited every member state of the Commonwealth at least once.
Pledge of Dedication
But there were times of private and public pain in his life. 1992 was a bad year for the Queen when a fire caused extensive damage to Windsor Castle. The palace was the queen's private residence as well as her place of work. And the marriages of his three children were troubled.
After the death of Princess Diana, Princess of Wales, in a car accident in Paris in 1997, the Queen was criticized for not making an immediate public response.
Questions were also raised about the relevance of monarchy in modern society.
"No organization ... should expect to be free from the surveillance of loyalists and supporters, let alone those who do not show loyalty and support to them," she said.
Even as a 21-year-old princess, Elizabeth vowed to dedicate her life to service.
In 1977, during the silver years of her reign, she recalled the promise and said: "In an inexperienced time and age I made that promise. But I don't regret it. I don't want to change a word of that time."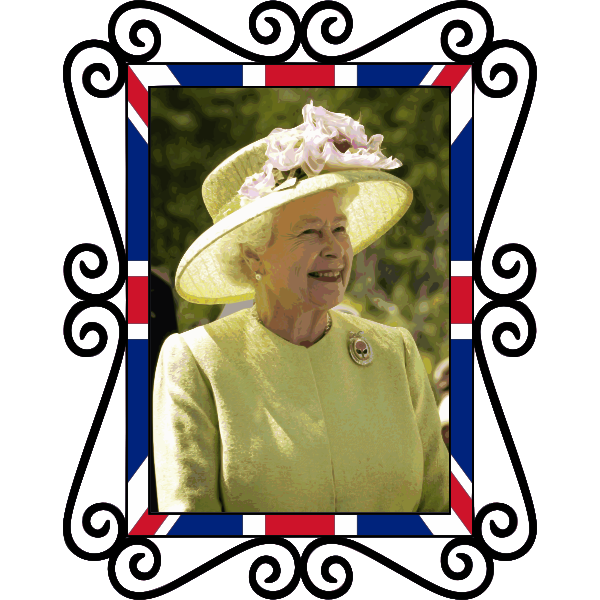 She repeated the same promise 45 years later. She reiterated that promise in a letter she wrote to the nation during the Platinum Jubilee Festival, which was the celebration of the 70th anniversary of her reign in June this year.
The festival was celebrated in British style with official ceremonies and lively street festivals.
Although the Queen was unable to attend some of the ceremonies due to health issues, she said: "My heart is with you all."